Om jobbet
Vi söker en Ekonomi- och Administrationsansvarig till vårt kontor i centrala Sigtuna. Arbetet innefattar brett ansvarsområde inom koncernens svenska bolag med kontakt gentemot det internationella redovisningsteamet. Tjänsten har delvis krav på närvaro på kontoret, men är flexibelt med arbete hemifrån. Arbetstiden varierar, men utgår från en tillgänglighet på minst 60%, men kan även sträcka sig till 100% under vissa perioder, t.ex. under bokslut.
Som person har du bred förståelse kring bokföring och extern redovisning. I rollen utför och ansvarar du för hela våra svenska administration, från löpande bokföring och årsredovisningar till löner, reskontra och intern rapportering, vidare bistår du vår head of legal & compliance med vissa förekommande uppgifter av administrativ natur. Koncernspråket är engelska, och således är det viktigt med god förståelse av engelska som affärsspråk. Rapportering sker till koncernens CFO i Riga, Lettland. Resor i arbetet till huvudkontoret i Riga kan förekomma.
Dina arbetsuppgifter i huvudsak:
Löpande redovisning, inklusive leveranstörs- och kundreskontra.
Månadsbokslut och årsbokslut
Stödfunktion till Legal & Compliance
Löner till cirka 5 anställda i Sverige
Deklarationer (AG, Moms, Periodisk sammanställning, Ink 2).
Kontakt med revisorer
Internrapportering
Övrig administration
Vi ser gärna att du har akademisk utbildning och ett par års erfarenhet av liknande roll eller som Redovisningsekonom med helhetsansvar. Du har en vilja att utveckla processer och rutiner, är kunnig och trygg inom redovisning samt har goda kunskaper i svenska och engelska. För att du ska trivas i rollen och lyckas med arbetet söker vi dig som är strukturerad, självgående och tar stort ansvar för dina arbetsuppgifter.
Om Enlabs
Enlabs AB ingår i Entain Group och är moderbolaget för Entains baltiska verksamhet. Entain är en internationell företagsgrupp med 25 000 anställda, verksamhet i trettio länder och huvudkontor i London. Entains aktier handlas på LSE, London Stock Exchange och ingår i FTSE100. Entains svenska kontor ligger i Sigtuna, men det operativa huvudkontoret för Entain Baltic är beläget i Riga, Lettland. Entain Baltic har 750 anställda och omsätter omkring 1.5 miljarder kronor om året.
Vid frågor
Om du har frågor om tjänsten, kontakta Joakim Delking, +46 73 98 13 661, joakim.delking@enlabs.com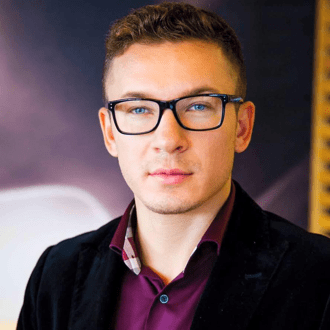 Culture
Describing our Culture we say that we have a bit of the both worlds: reasonably and adequately corporate when it comes to policies, procedures, processes, hierarchy yet at the same time with a start-upish vibe - being very flexible, open, agile and with a team where we are friendly and down-to-earth.

Our mission and simultaneously core values are to create entertainment, infuse joy and spark change. Looking practically how things are happening in our Family it is fair to say we are living these three values in our everyday lives.
Already working at Entain?
Let's recruit together and find your next colleague.